Before we start any project, we should know how much yarn we need to buy.
We will be sharing with you charts with an estimated amount of yardage you may need for your specific crafts.
This yarn information is from the Lion brand yarns.
But first, we need to know the yarn weights.
This is just an estimate guide on how much yarn you need per project.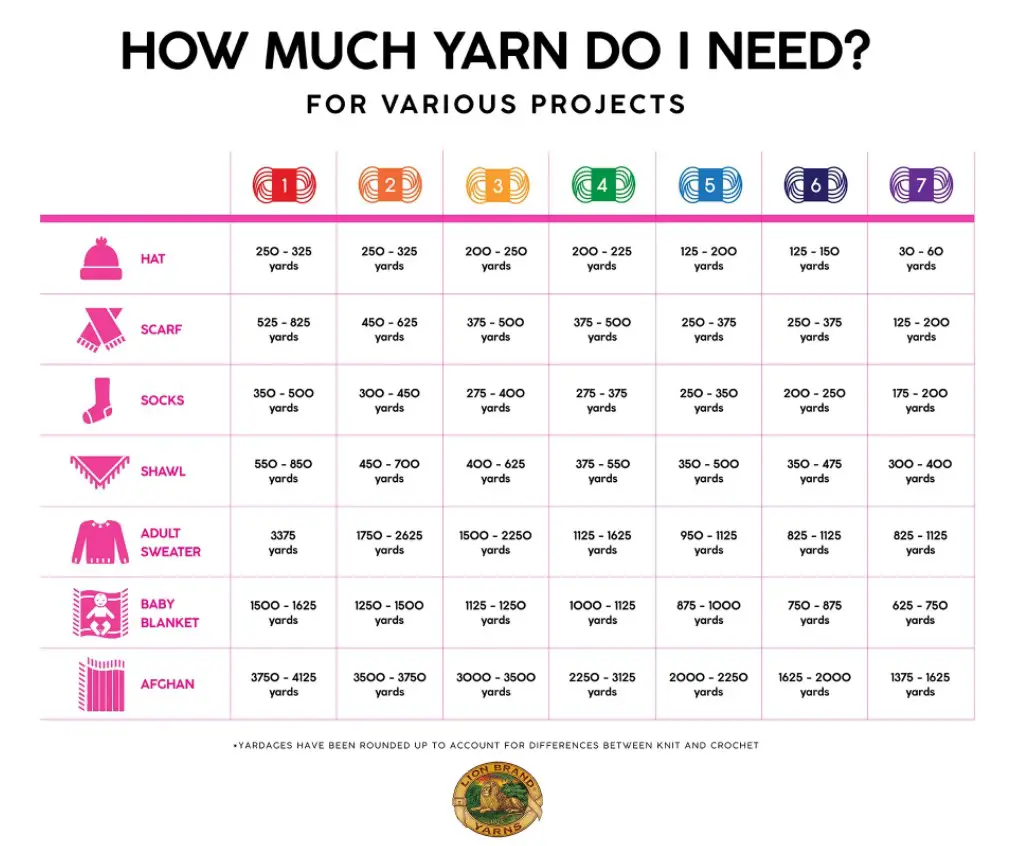 See more of the yarn information guide per project for you reference.
Hope we were able to help you start your Crochet and Knitting journey.