Whether you want to make a lovely centerpiece for your dining room table or a stylish accent for your living room, there's a doily crochet pattern. With a wide range of designs available, from classic circular doilies to more unique shapes and sizes, there's something for every style and taste.

One of the great things about doily crochet is that it's a relatively simple craft to get started with. All you need is a crochet hook, some yarn, and a pattern to follow, and you're ready to go. But, don't be fooled by crochet's seeming simplicity! As you become more comfortable with the basic stitches and techniques, you can experiment with more complex patterns and designs. These free doily crochet patterns add some flair to your decor and crafting skills because life's too short for boring table settings!
Free Doily Crochet Patterns – Top Picks
If you're seeking a fresh concept to spruce up your home with a dash of retro allure, look no further than Aunt Lydia's Scalloped Round Doily. Kristen Stoltzfus designed developed this elegant doily with a scalloped edging. The pattern uses a variety of crochet stitches, including chain stitch, single crochet, double crochet, and slip stitch. This doily requires a size 6 steel crochet hook. With a simple yet beautiful design, this doily is perfect for crocheters of all skill levels.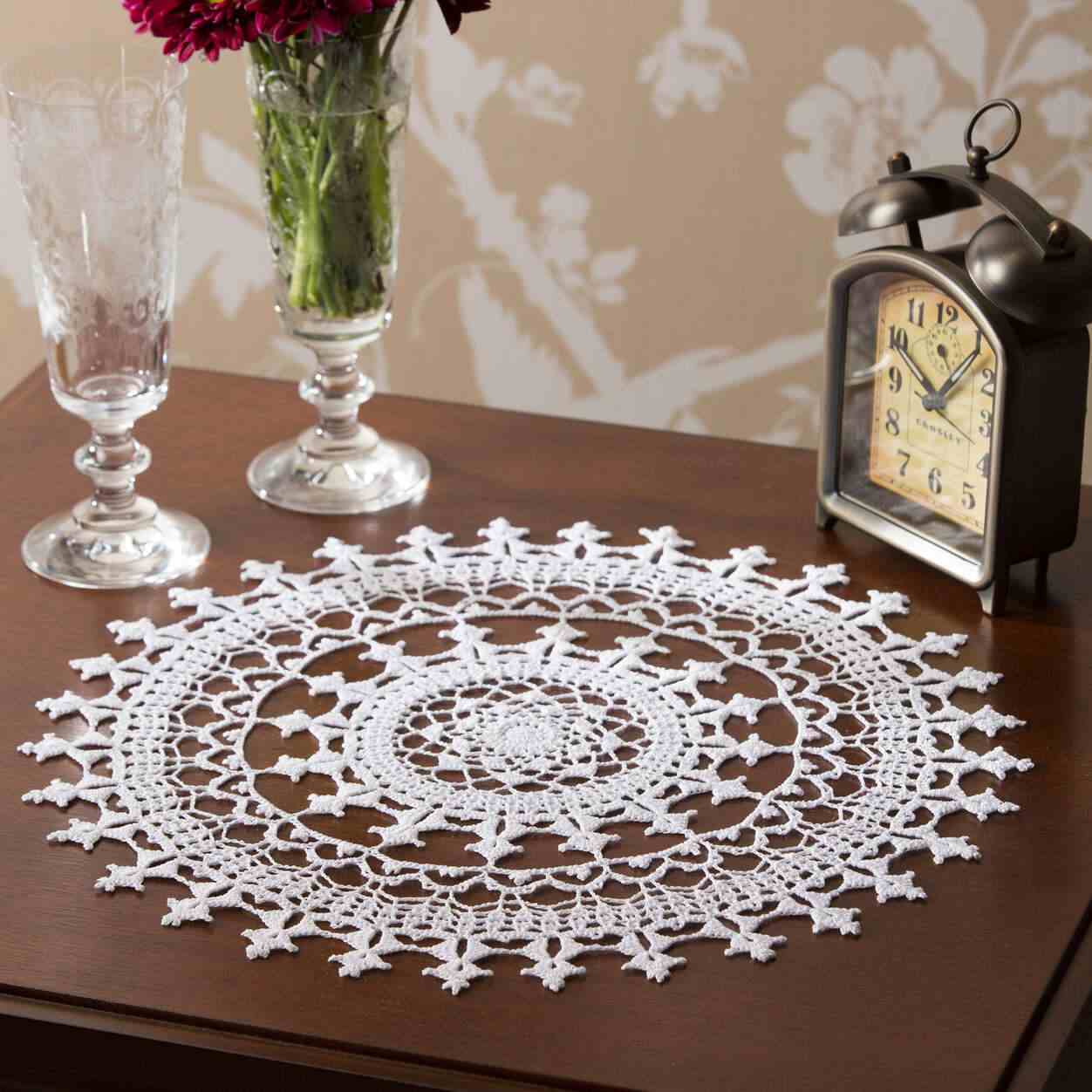 This gorgeous doily, created by the Kathryn A. White has a magnificent floral theme that is guaranteed to impress. Affinity Doily is crocheted with a steel hook of size [US 11/12 10 and any color of Aunt Lydia's Extra Fine Crochet Thread. The design uses chain, single, double, and treble crochet. The lovely flower pattern on the doily is created by working in rounds from the center outward. This pattern is rated intermediate, so it's a great choice if you're looking for a bit of a challenge. However, don't let that discourage you – with a bit of practice and patience, you'll be able to create a beautiful doily that you'll be proud to display in your home.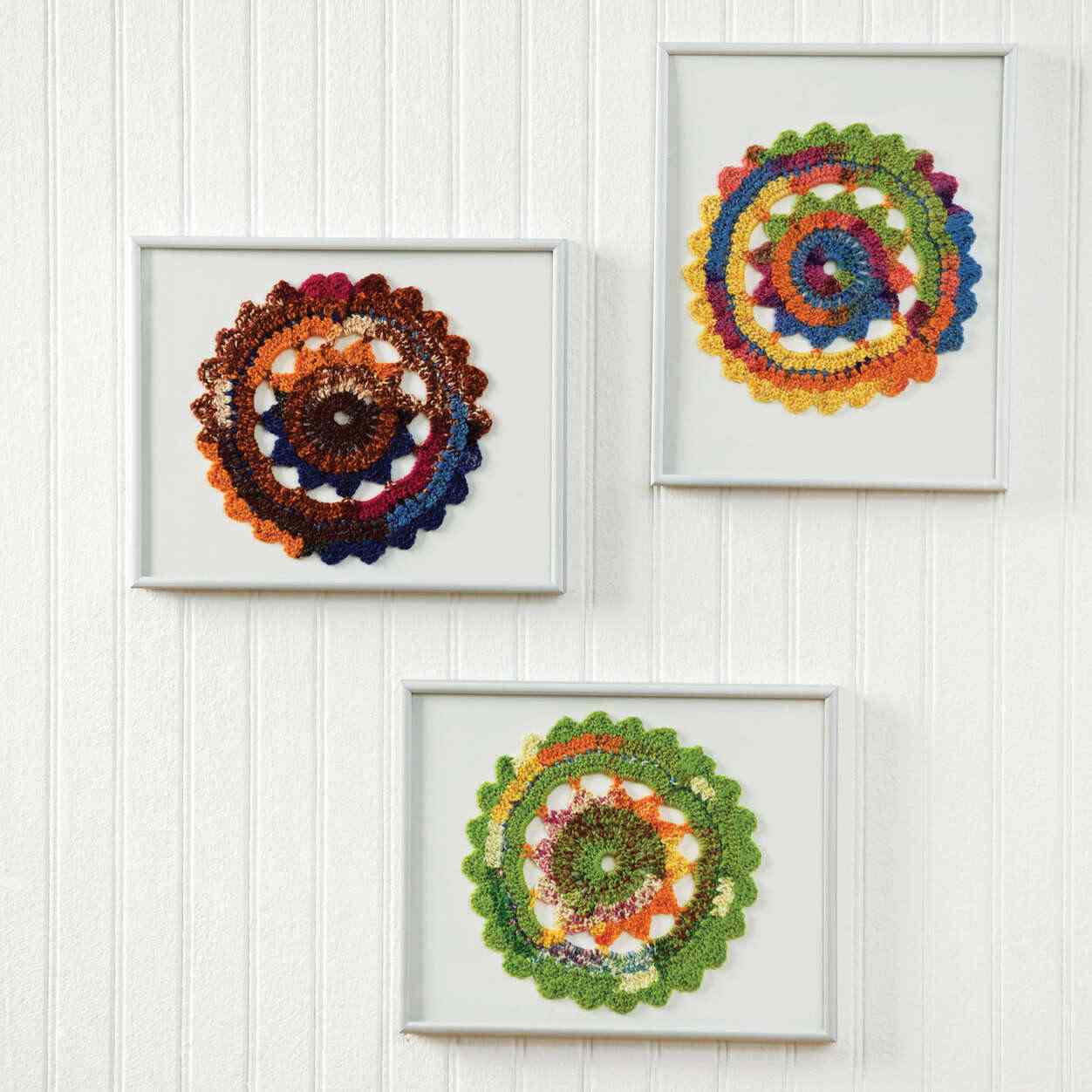 Bring some color and vibrancy to your home with the Red Heart Colorful Crochet Doilies! Red Heart's recommended hook size is a US D-3 3.25mm. These lovely and one-of-a-kind doilies can be made with just a few rows of single crochet, double crochet, and treble crochet. You may use them as placemats or decorate your coffee table with them. Don't be afraid to play around with color combinations and make this project truly your own.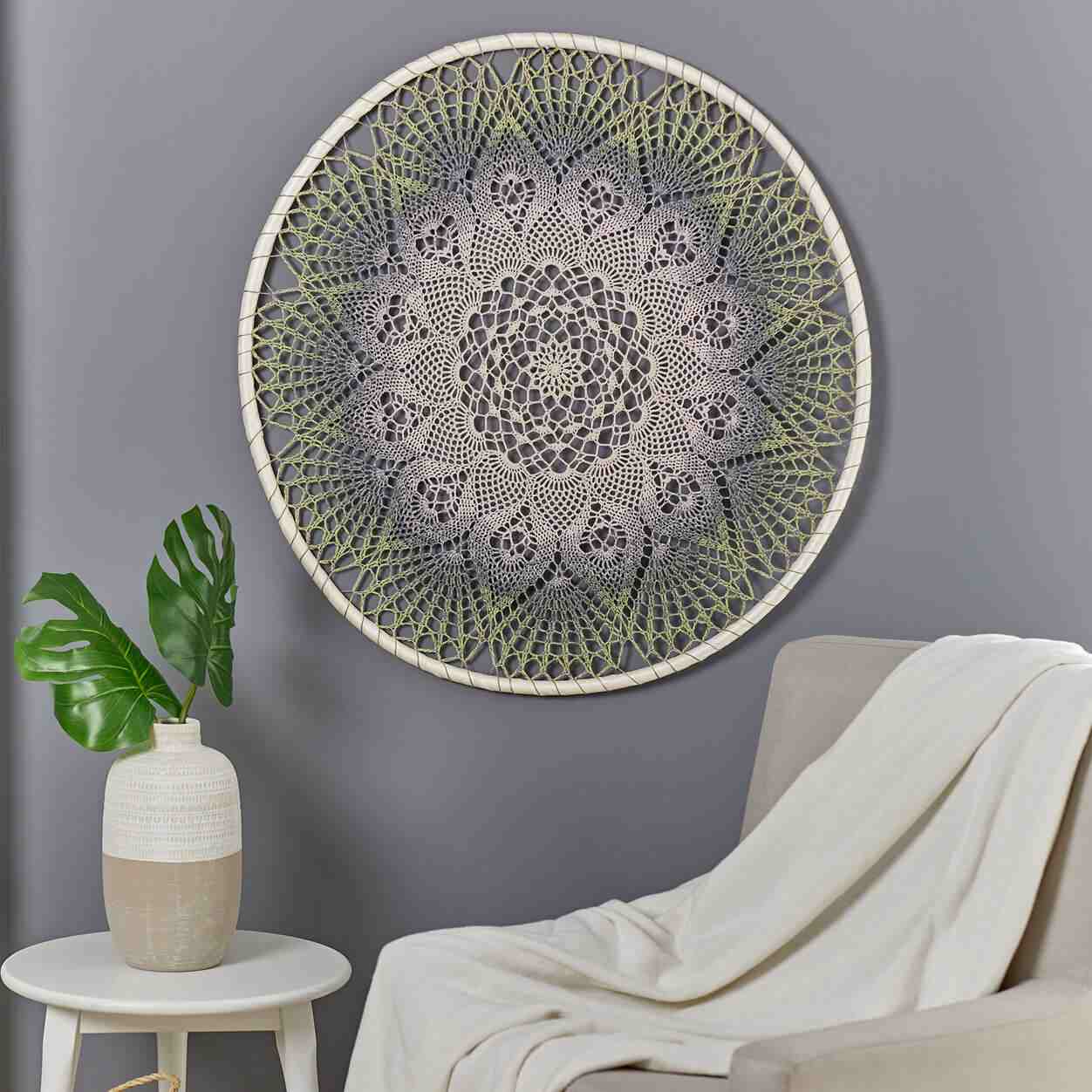 Red Heart's Gorgeous Doily Dream Catcher is an original and eye-catching crochet decoration that will add some bohemian flair to any room. This intermediate-level project requires a 3.25 mm [US D-3] hook and a 34″ [86.5 cm] hula hoop, yarn needle. With a mix of basic crochet stitches and special stitches such as 2 double crochet cluster, double crochet 2 stitches together, double crochet 3 stitches together, and picot, , you can build this beautiful dream catcher that will capture all your negative dreams and allow only positive ones to pass through. Hang it above your bed or use it as a statement piece on your wall!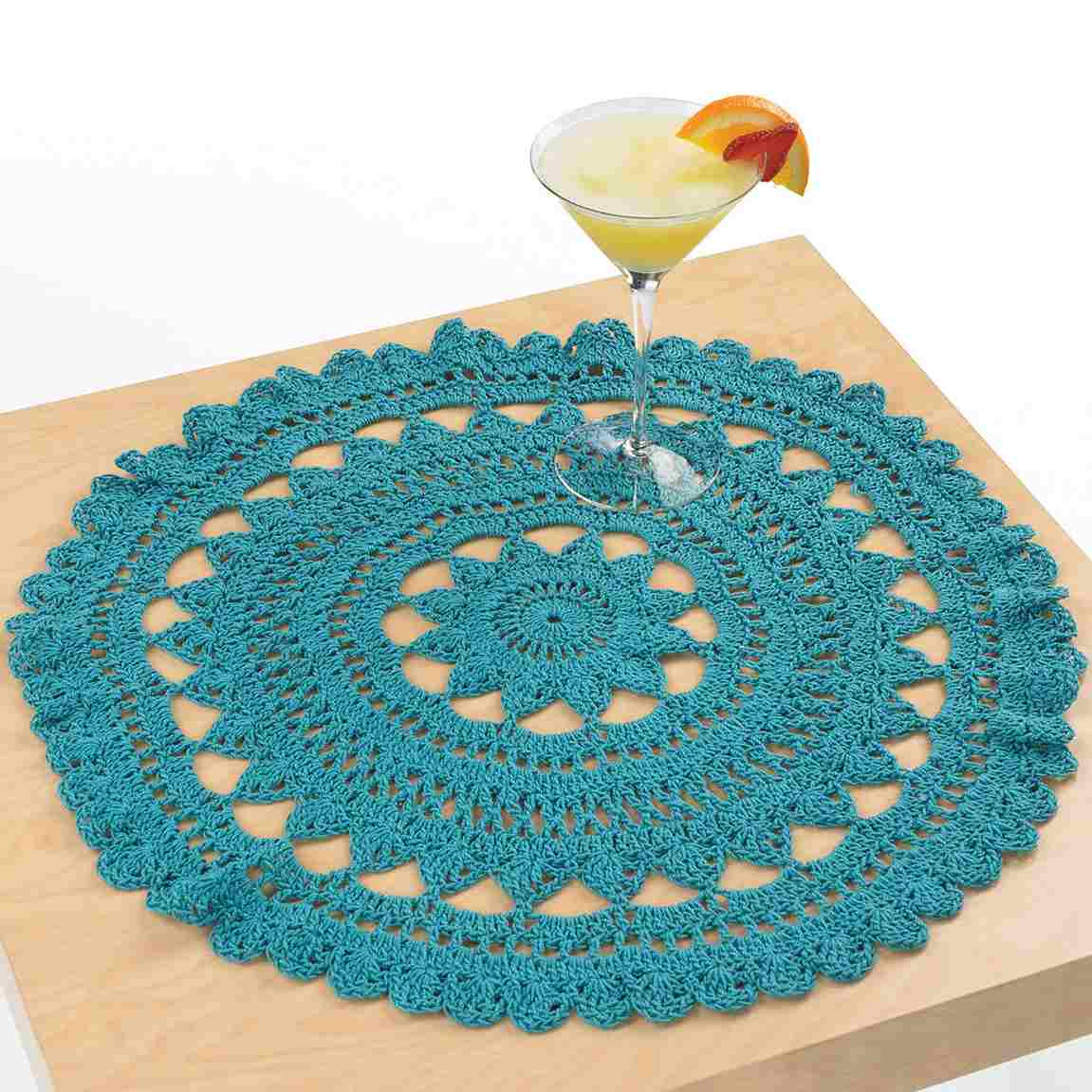 Bring some coastal charm to your home with Aunt Lydia's Mediterranean Surf Doily! You'll need a 3.5mm (US E-4) hook and crochet thread of size 3 10 to complete this project. You can make this lovely sea-themed doily with just a few rows of single crochet, double crochet, and treble crochet. Use it as a table centerpiece or hang it on the wall framed; either way, it will elevate the look of your space. Feel free to use various hues to make this work uniquely yours.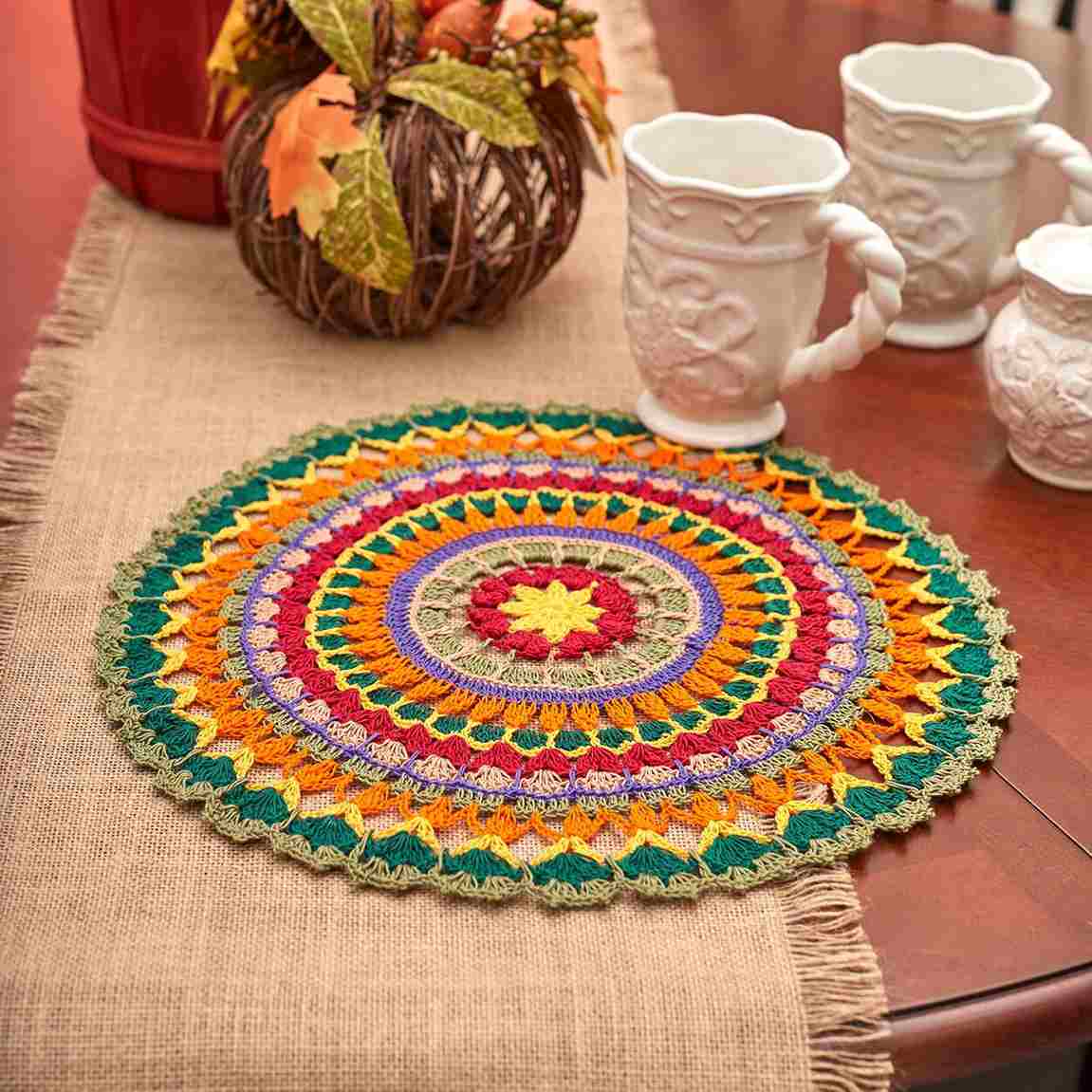 This Doily Crochet Pattern will elevate your interior design. Designed by Cristina Mershon, this intermediate-level project requires a 2.1 mm [US 3]hook and size 10 crochet thread. This sophisticated mandala doily may be made with just a few rounds of single crochet, double crochet, and chain and would look great in any setting. With its intricate details and beautiful design, this doily is perfect for use as a centerpiece on your dining table, as a decorative accent on your coffee table or sideboard, or even displayed in a frame. To make a personalized doily, try different color combinations.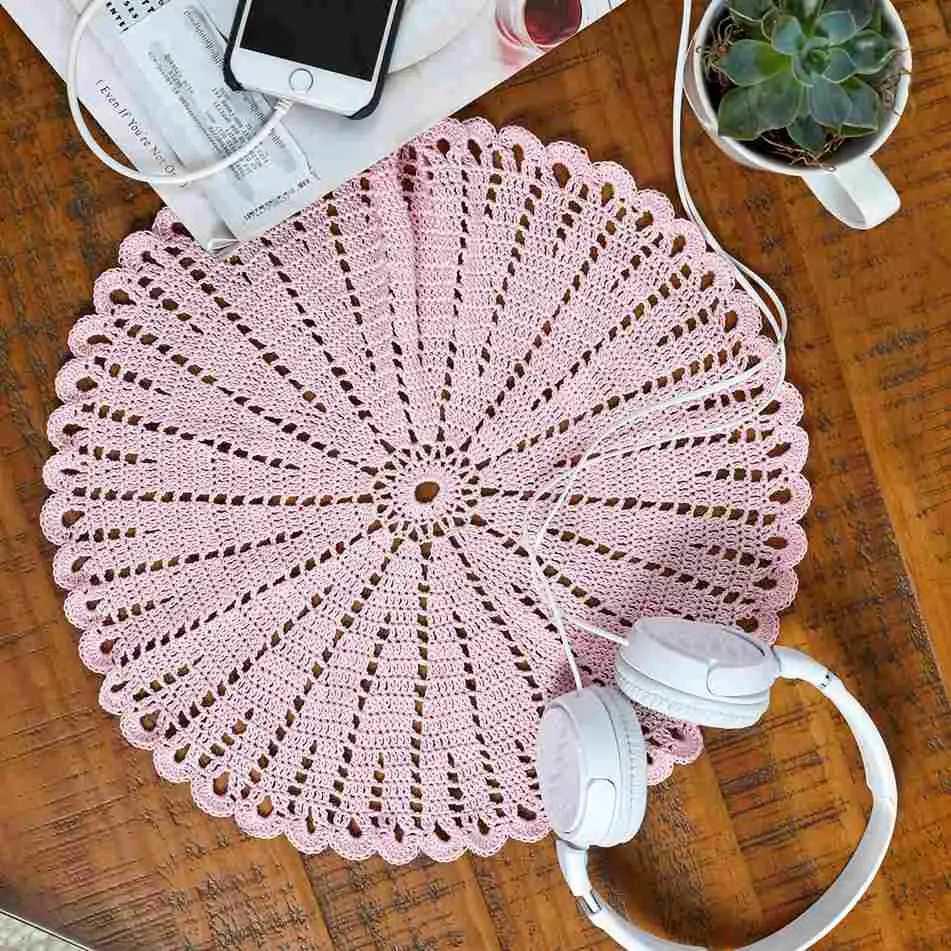 This Boho Nights Doily pattern is a beginner level hook and size 10 crochet thread. Using basic crochet stitches like single crochet, and double crochet, you can create this beautiful doily that will remind you of starry nights and free-spirited adventures. This free doily pattern is designed by Rohn Strong for Yarnspirations.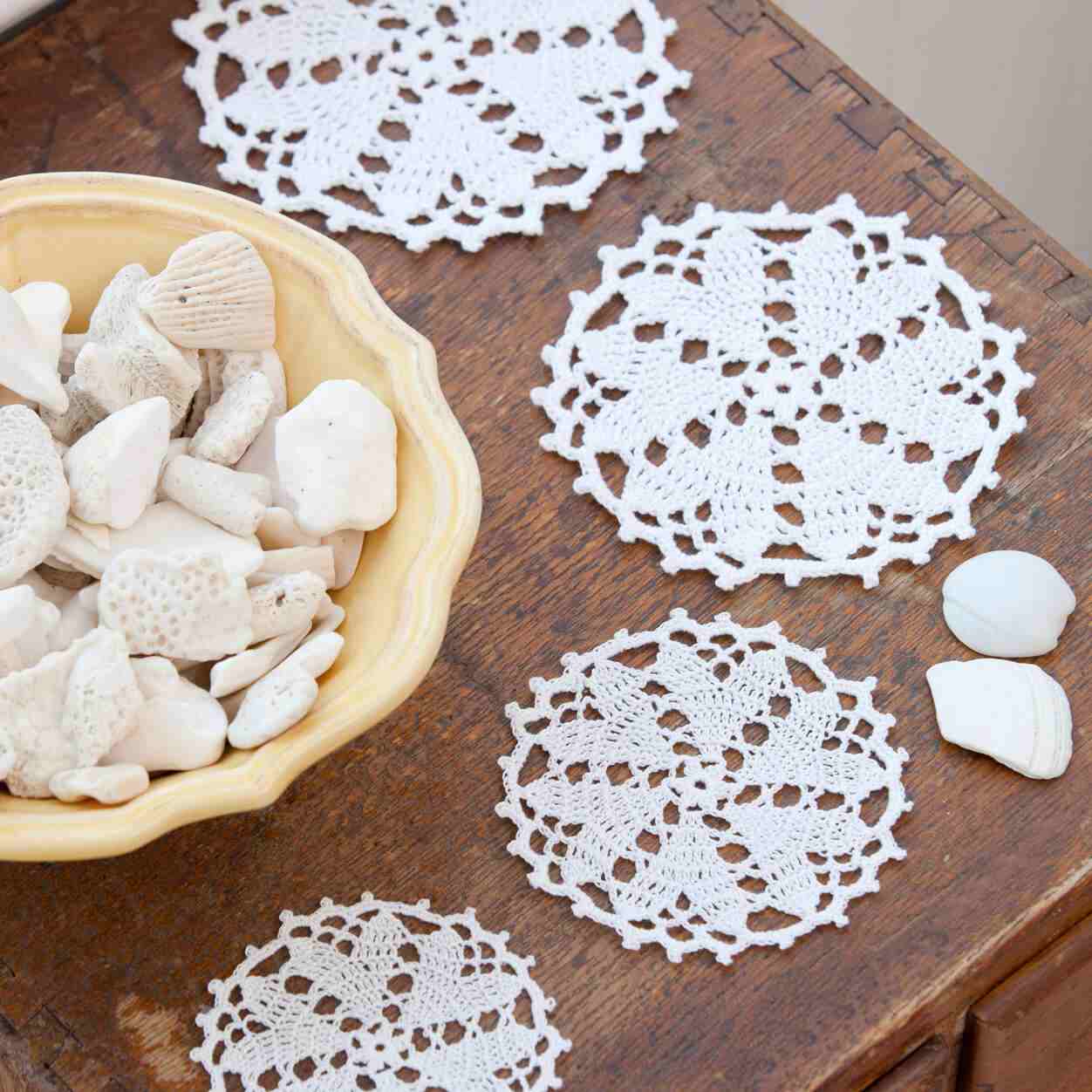 The Heart's Desire Doily, crafted by Red Heart, is an intricate and exquisite project that promises to challenge and delight you. It is an easy-level project that showcases intricate details and delicate designs, adding a touch of elegance and sophistication to any room in your home. This beautiful doily can be used as a centerpiece on your table or displayed in a frame, and it is sure to impress your guests and enhance the overall aesthetic of your decor.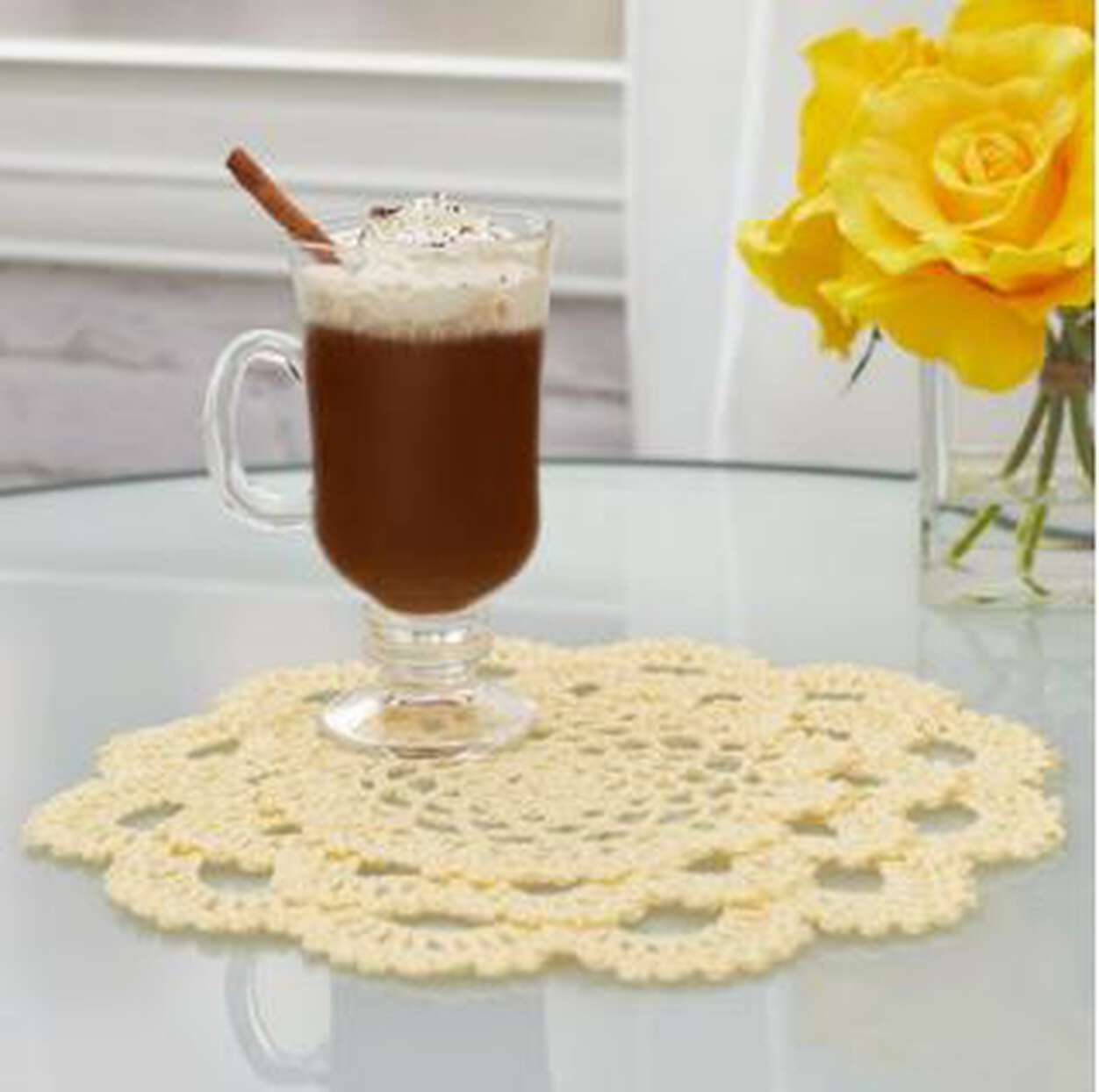 The Japanese Dahlia Doily is a striking and distinctive project that will leave a lasting impression on your guests. This doily's intricate and captivating design makes it an ideal centerpiece for your table or a beautiful decoration displayed in a frame. It adds a touch of sophistication and charm to any room in your home, showcasing your crochet skills and creativity. It is an intermediate-level project that requires a 3.5 mm [US E-5]hook and size 3 crochet thread, using basic crochet stitches such as single crochet, double crochet, and treble crochet.
These free Doily Crochet Patterns are guaranteed to hook you all day long!