As Halloween is approaching, we should start crafting fun but scary ideas for our trick-or-treaters. This Frankenstein's Monster Crochet Hat, designed by Alexandra Halsey for her nephew Emery, would be a perfect choice.

You'll only need three balls of yarn for this project; black, green, and gray.

Follow the step-by-step instructions in this tutorial, and you'll create this festive crocheted hat in no time.

If you are unfamiliar with how to make a Spike Stitch and Invisible Join, Alex has created a video tutorial that will help clarify this technique.

Start crocheting now and make your son, daughter, nephew, or niece the cutest and scariest trick-or-treaters in your neighborhood.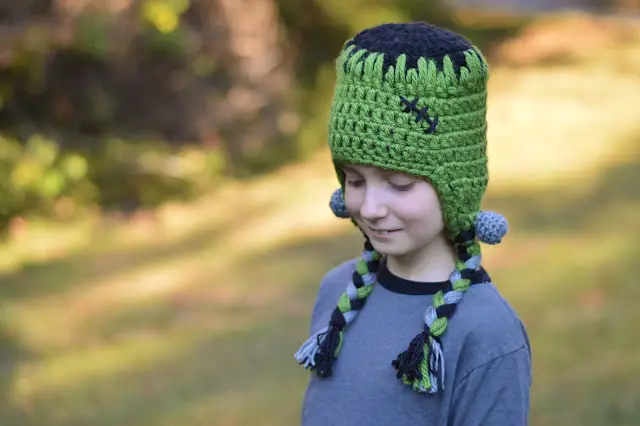 Crochet Pattern that you may like: Mousie Snood